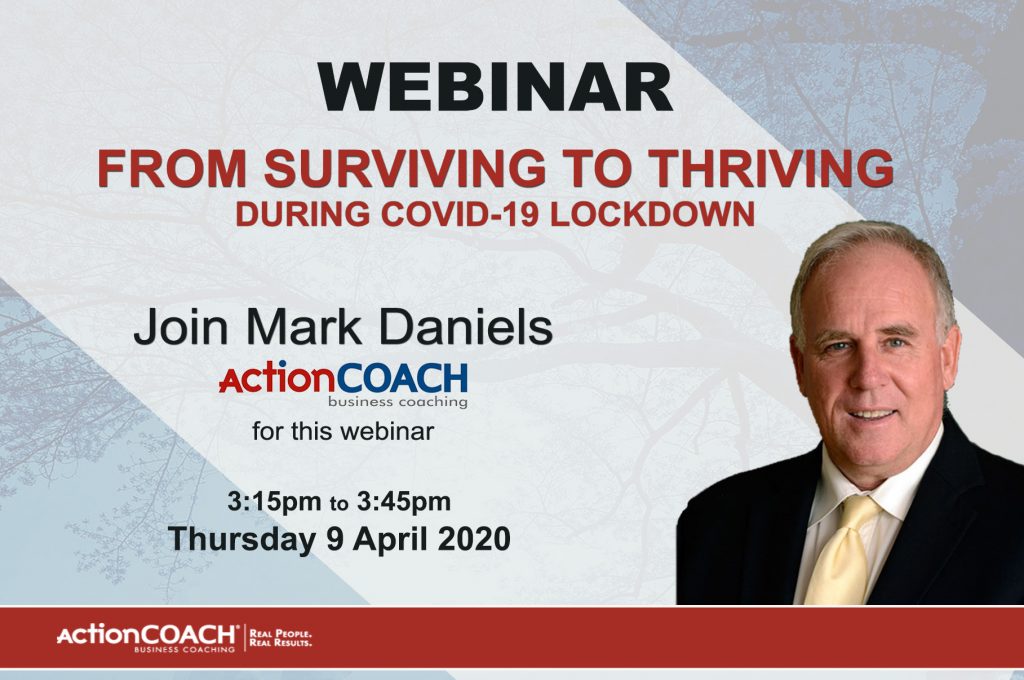 The Chamber of Commerce has partnered with Mark Daniels from Action Coach Business Coaching to bring you this webinar.  Mark will focus on specific actions you can take as a business owner during this 'survive' stage, to ensure you are ready to hit the ground running post lockdown and 'thrive'.
Mark Daniels is a licenced Business Coach, Business Trainer and Seminar Presenter with Action Coach Business Coaching.He has more than three decades of experience in business and management and is professionally qualified with two Master of Science degrees.
Mark is an author, having co-written 'The Quiet Sales Genius', and is also an international presenter and global trainer.
Mark's session will cover:
Business planning, both short and medium term – simple take home models to use now.
The importance of communication with your 3 key stakeholders – who and how.
'Pivoting' and coping outside of your comfort zones.
How to quickly understand and sort your cash position.
Marketing & sales:  what to do and how – right now to ensure we survive and then thrive.
Critical keys to keeping your customers, and steps to awesome customer service.
Opportunity and Fear – a mindset shift.
Registrations are essential.  The zoom link will be sent out after you register your attendance .