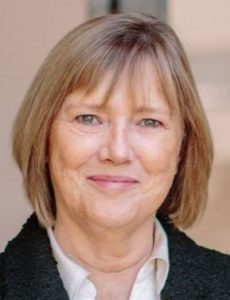 Helen Garner – Chief Executive
As Chief Executive of Business Whanganui – Chamber of Commerce, Helen is passionate about supporting businesses to thrive.
She has built her professional career in a diverse range of environments and has first hand experience of the differing cultures of small business, large corporates, local government and not-for-profit organisations. She has held roles within Economic Development, Chamber of Commerce, Māori business networks, Business Mentors NZ, and as a small business owner. Helen believes strong relationships support business growth and help to promote a sustainable business community.
Contact Helen: ceo@businesswhanganui.nz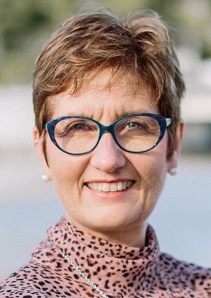 Glenda Brown – Chairperson
Glenda Brown is a director of eHaus – a national design & build Company specialising in Passive Housing and high performing energy efficient homes.
She is a Whanganui District Councillor, an accredited Mentor of Business Mentors NZ, a member of the NZ Institute of Directors and a trustee on a local community based trust that supports various ministries that serve Whanganui.
Glenda is passionate about Whanganui and believes strong relationships between business entities are vital for the future of economic growth in our area.
Contact Glenda: chair@businesswhanganui.nz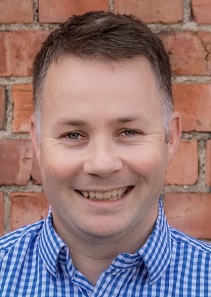 Craig McKinnon – Treasurer
Craig McKinnon is a Partner in Balance Chartered Accountants.
Craig completed his bachelor of commerce at Victoria University of Wellington and worked for Finance New Zealand as a senior tax analyst before returning to Whanganui with his family.
He brings a high level of financial expertise to the Board and succeeds his father Rex.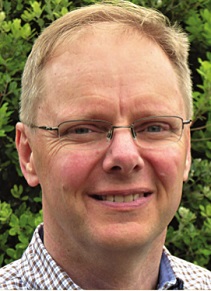 Duncan Sinclair – Vice Chair
Duncan Sinclair is a Registered Architect and Founding Partner of Black Pine Architects.
Black Pine Architects was established in 2012 and provides design related services for high performance buildings using the Passivhaus standard. Duncan also has a strong commitment to sustainability in all areas of environment, business and life.
A design and construction professional, with experience spanning 15 years and five countries, Duncan has worked on a number of significant construction projects in Germany, England, USA, Australia and New Zealand.
Joamari van der Walt – Board Member
Joamari is a Solicitor at Horsley Christie Lawyers and specialises in Immigration, Property, and Commercial Law.
She is also an admitted lawyer in South Africa and Singapore. Joamari obtained her double Bachelor's degree in Commerce and Law from the University of Stellenbosch and the University of South Africa. She practiced with various law firms in South Africa, owned her own law firm for 7 years, worked as commercial lawyer in Singapore and worked as a Legal Advisor in New Zealand for 3 years, prior to her current position.
Joamari is a high energy individual who has deeply rooted herself in the Whanganui community. She is passionate about the future economic growth of Whanganui and enjoys the exciting opportunities and relationships formed through her involvement with Business Whanganui.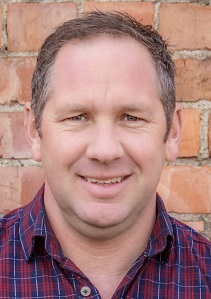 Brendon Bartley – Board Member
Brendon Bartley is Managing Director of the Bartley Group of Companies.
Married with three children, Brendon has lived in Whanganui most of his life and is passionate about the growth and prosperity of local Business.
The Bartley Group of Companies is made up of 11 local companies which cover a broad range of services, from real estate to manufacturing bull bars, warehousing and logistics.
Brendon's view of Business Whanganui is to link businesses and help create a positive, strong and effective business community for our region.
Stuart Hylton – Board Member
Stuart is a private consultant specialising in Business and Strategic Planning, Change Management, Policy Development, Waste Minimisation, Facilitation and Commissioner work. He has spent many years working across various activities in Local Government, and is an appointed District Licensing (Alcohol) Commissioner for Whanganui and Rangitikei District Councils, as well as an elected member and Deputy Chair of the Whanganui District Health Board. He serves on a number of not for profit entities and is Chair of the Waimarie Operating Trust, Immediate Past President of Whanganui Rotary and is an Executive Member of the Whanganui and Central Districts Cancer Society.
Stuart is passionate about the District he raised his four children in. He sees Whanganui strategically well positioned to work smarter and more collegially to build business prosperity and community growth.
Sam Monaghan – Board Member
Sam is the proud owner of Monaghans Barbershop in Whanganui.  Sam's goals of changing men's grooming in New Zealand has begun with the shop in the Avenue.
Innovative thinking and long term strategy has given Sam the opportunity of creating his own national brand of men's grooming products which has recently been released.
Sam is looking forward to being part of the Whanganui Chamber of Commerce which is a new area of governance he is eager to be involved in. He is passionate about business success in Whanganui and building strong relationships in the community.
Jordan Davis – Board Member
Jordan is a progress-focused working professional and is committed to contributing towards a thriving Whanganui business network and economy. 
Having been born and raised in the region, his regional whakapapa and connection to the whenua are his key drivers in supporting and contributing to Whanganui and the Chamber, assisting in a brighter future for this generation and the generations to follow.
Jordan is passionate about the business future of Whanganui and is looking forward to assisting this through his involvement with the Chamber.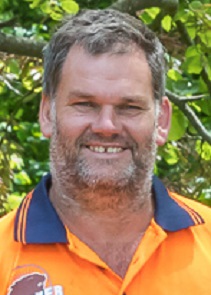 Bryce Robb – Board Member
Bryce Robb is a director of Beaver Tree Services, an award winning arborist service.