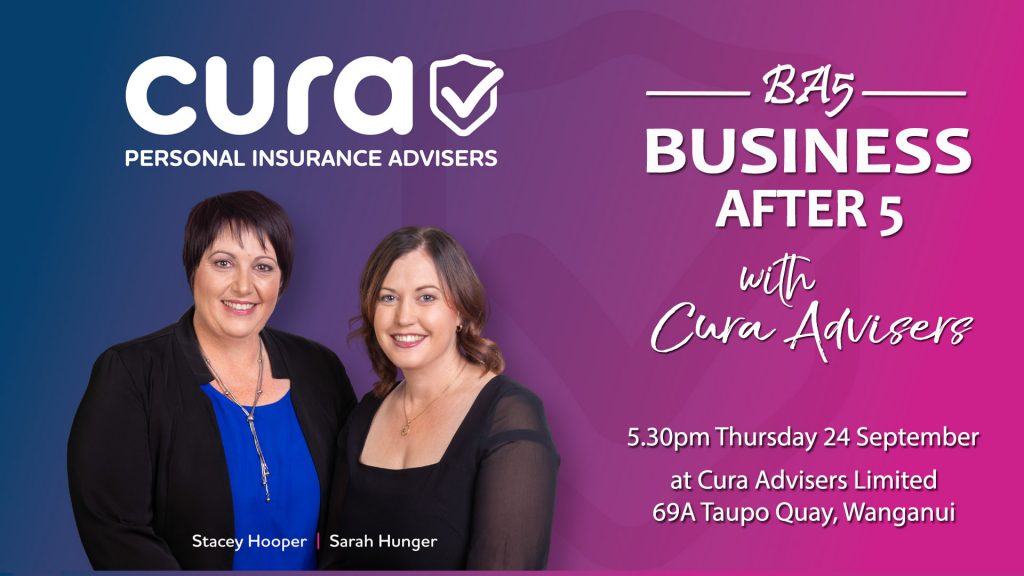 Chamber members and their guests are warmly invited to our next Business After 5 on Thursday 24 September.
Come along and meet Sarah Hunger and Stacey Hooper of Cura Advisers Limited, a locally owned company (formerly Milestone Financial Services).  They have a different name and location but are the same great team providing sound advice to Kiwis on their personal insurance needs.
Sarah and Stacey work with businesses to ensure they have the right protection in place for key people and shareholders which when combined with robust succession agreements, will help minimise the financial impact, should the unforeseen such as death, illness, or injury occur.
They can also make sure you have the right ACC structure and can work with you to put together an insurance package to protect your valuable staff!
We look forward to seeing you at this event.
Please RSVP before 4pm Tuesday 22 September.  Bookings are essential!