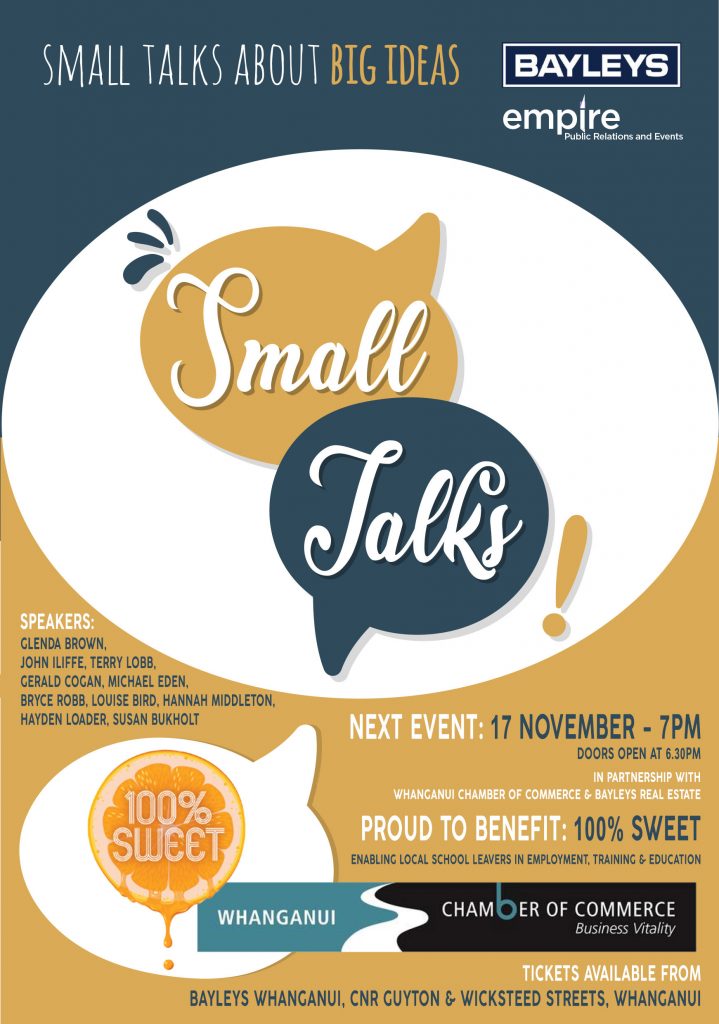 Whanganui Chamber of Commerce is excited to partner with Small Talks for their next event on Tuesday 17 November at Bayleys Whanganui. You can guarantee the topics will be diverse, as there are only three rules; No Politics, No Religion and No Shameless Self-promotion!  The guest speakers are a great line-up of Chamber members.
Glenda Brown
John Iliffe
Terry Lobb
Gerald Cogan
Michael Eden
Bryce Robb
Louise Bird
Hannah Middleton
Hayden Loader
Susan Bukholt
Get your tickets exclusively from Bayleys Whanganui, whose ongoing support makes these events possible. 
Tickets are $15 pre-purchased and $20 at the door.  The last event sold out and seating is limited.  All proceeds go to 100% SWEET Whanganui.