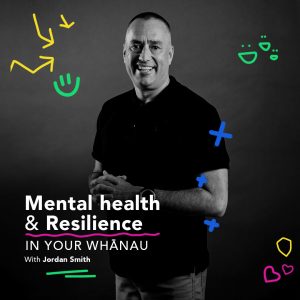 When we received an email from a member that started like this, we couldn't pass it by.
"A good friend of mine, Jordan Smith, is a professional communicator and workshop facilitator on mental health and is going to be in Whanganui the week of 12-16 September to run a series of workshops called Mental health and resilience for your Whanau.
I've been to one of these workshops before and they're brilliant. Very accessible, very practical, very engaging. Frankly, Jordan is one of the best public speakers I've ever seen."
We're navigating through unusual times. There are opportunities and optimism for sure; there are also challenges and ups and downs that we find ourselves needing to work through from time to time. While Jordan is in town he's included a special spot for us to help us build healthy vibrant resilient workplaces and a thriving well business community.
Join us for this Business for Lunch event, with Jordan Smith, mental health and resilience legend.
At the very least book yourself in. Bring your team. See you there.