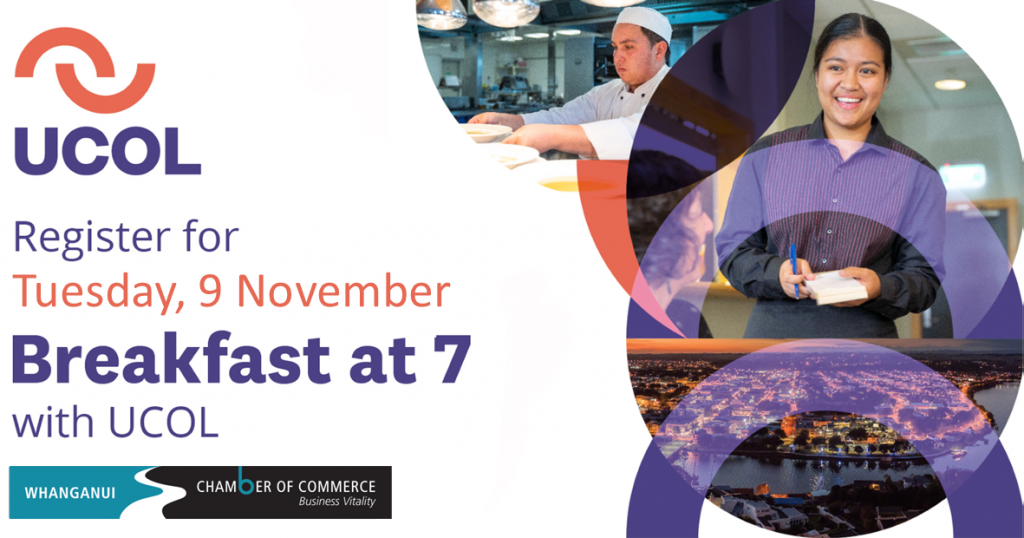 Turning skills and knowledge into a formal qualification with Assessment of Prior Learning
Many people have an enormous amount of work experience, life knowledge and skills but may not hold the qualification to match.  Meet Shane Tawharu, UCOL's APL manager at breakfast and learn how skills and knowledge can be formally recognized and credited toward a relevant certificate, diploma or degree that will benefit your business.
Assessment of Prior Learning (APL) is a process through which an individual is awarded academic credit based on the relevant learning they have acquired through life experience, work experience and informal education or training.
APL is available to anyone who can provide evidence that their relevant skills, knowledge and experience are at the required level to be credited towards a qualification. Each set of presented evidence is unique to that individual and evidence is gathered in their own time.
Benefits of APL:
– Complete a qualification in a shorter time.
– Reduce or eliminate the need for training in skills and knowledge already held.
– Advance to a higher-level qualification in a shorter time if desired.
– Enrich and grow career opportunities.
Check out UCOL's website for more information.
UCOL is also launching its brand-new Business and Industry prospectus. Covering partnership opportunities from workforce and leadership training to APL to scholarships and sponsorships, this document is your one stop shop. Want to find out how your business can benefit from collaboration with UCOL?
Read the prospectus here to find out more.
---
If you book this event and then find you are unable to attend, it is essential you let us know 24 hours in advance.
The Chamber can longer cover the cost of non-attendance; therefore, tickets are non-refundable outside of this timeframe.  To cancel your booking, please email Glen.