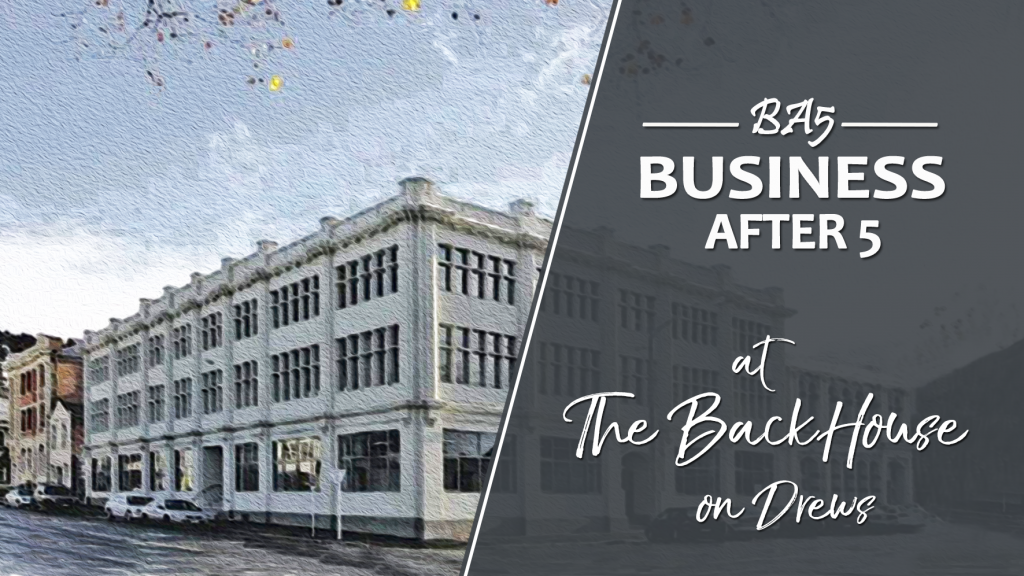 Join us at this networking event to meet the business support agencies and hear about the vision for The BackHouse – where business, innovation and creativity comes alive!
The BackHouse will provide a space for people to explore business opportunities , deliver business growth projects and develop understanding of innovative ideas.
The Whanganui Chamber of Commerce is thrilled to be part of this new and exciting direction for business, innovation and collaboration, having recently moved into Level 2 of the The BackHouse.
Whanganui Chamber of Commerce, Port Employment Precinct Whanganui and 100% SWEET are all on Level 2 at The BackHouse, working closely together to enhance business capability and connection.
Whanganui District Employment Training Trust (WDETT) is committed to improving our region through sustainable employment and future-proofing business by overseeing three local initiatives. This commitment includes the 100% SWEET programme assisting school-leavers to become work-ready and local businesses to provide youth employment opportunities. The recently established Youth to Work service offers training, mentoring, and workplace experiences to out-of-work youth and young adults. The Te Ara Mahi funded Port Employment Precinct Whanganui focuses on local job opportunities associated with the Whanganui Port revitalisation project.
This BA5 is an opportunity to gain better insights into these, and other organisations joining us in the coming months. Discover how they can help your business and benefit our community, now and into the future.
Refreshments will be provided.  We look forward to seeing you there.
---
When:  5.30pm – 7pm, Thursday 27 May 2021
Where:  The BackHouse Level 2, Drews Avenue, Whanganui
If you book this event and then find you are unable to attend, it is essential you let us know.
To cancel your booking, please email Glen.
Tickets are not available as this event has passed.