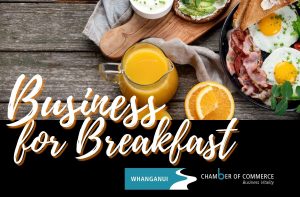 Cautiously optimistic is our new mantra as we start to consider our futures beyond COVID and what has become the current normal of 'business-un-usual'.
The last few years in particular have taught us that while we can't control everything, we can influence our future business success with the right focus and some well thought out tactical planning.
Now might just be the perfect time to get moving again. Join us for this Business for Breakfast with the talented and high energy, Mark Daniels, Action Coach to find out how.
Good food. Great company. Like minds.