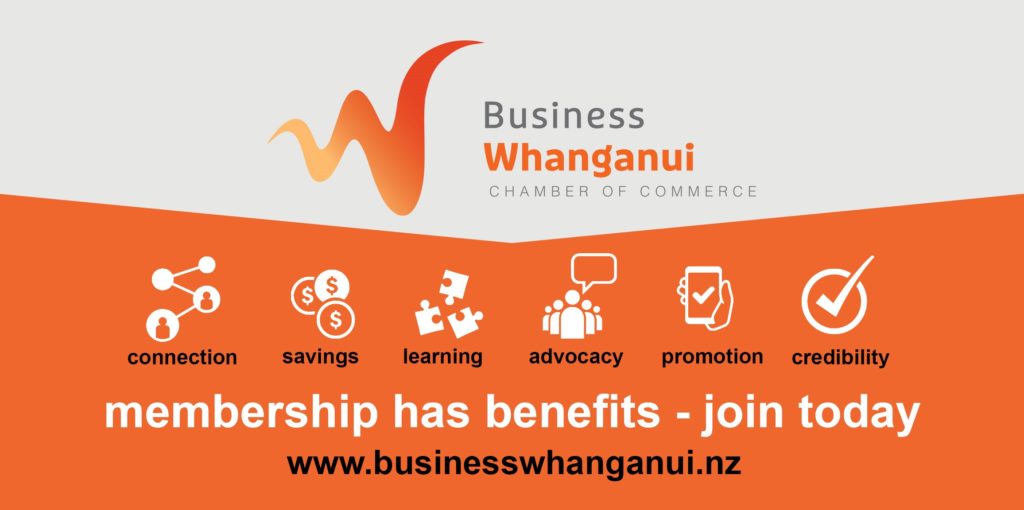 Membership to Business Whanganui offers you, your business, and all of your people, the opportunity to be:
Seen | Connected | Heard | Informed
Plus: save money, develop your people, and promote your business.
All for One | One for All
When your organisation is a member of Business Whanganui, all of your people are too. That means they can access member discounts, attend member events and training, and receive our member updates.
We Offer Excellent ROI
When it comes to Return on Investment, membership to Business Whanganui offers excellent ROI.
As much as possible our events are offered to Members free of charge, thanks to Business Whanganui sponsors and supporters. When we do need to charge Members enjoy generous discounts well below non-member prices.
Community
Charities/NFP/Clubs
Includes Member discounts and benefits

Excludes GST
Includes Member discounts and benefits for up to 4 employees

Excludes GST
Includes Member discounts and benefits for 5-19 employees

Excludes GST
Includes Member discounts and benefits for 20+ employees

Excludes GST